Hit The Road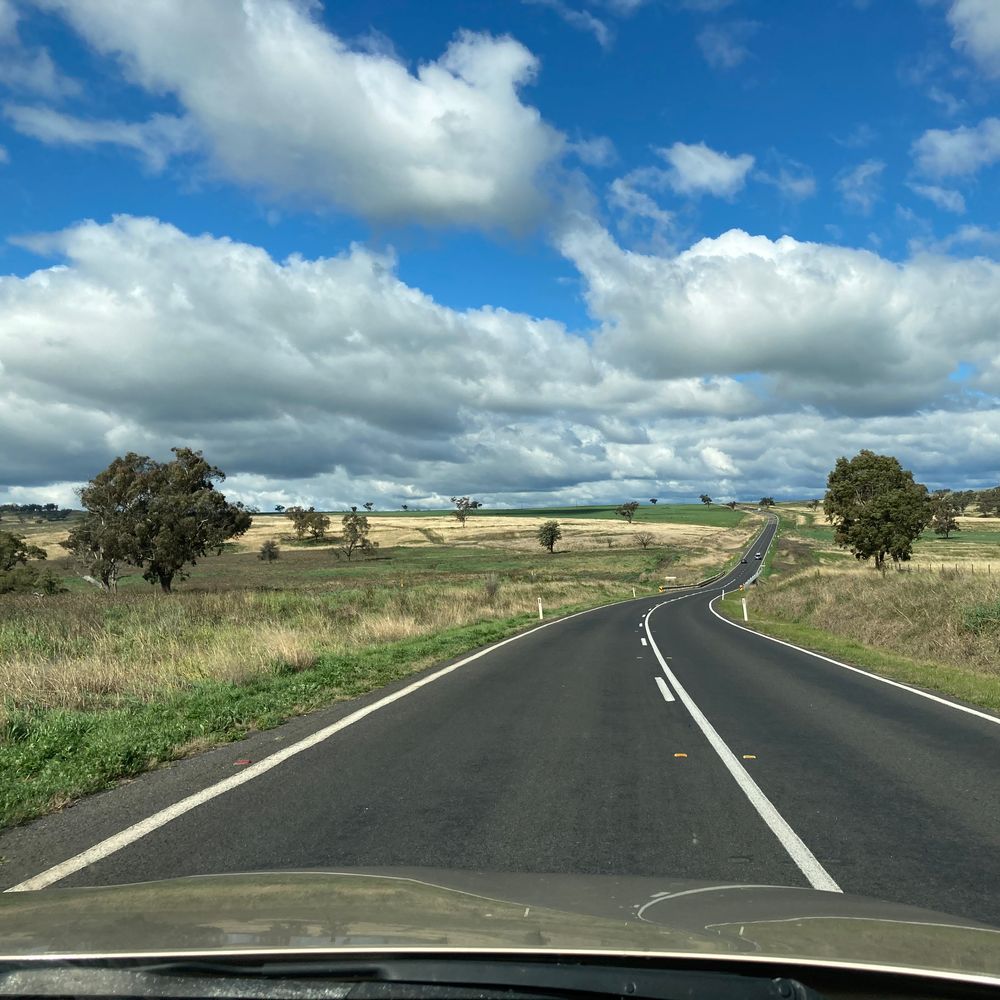 The Everyday Rollercoaster of Life 
Copyright Kristine Best 2021
- Hit The Road - Part 1 of More To Come (The Recent Past and The Long Gone Past) 

Our four-month COVID-19 lockdown, March to June 2020, in New South Wales , Australia, had ended and I'd just scored my first paid gig showcasing my original songs. I'd worked hard to get to this point and I was excited. It was quite a few weeks away so I had time to rehearse my songs and decide on my set list. 

Shortly after this fabulous news, my son rang me to tell me he was getting married and I was over the moon about this news too! But wait!

The date my son and his fiancee chose for the wedding meant that I would have to be packed and ready to leave as soon as I had finished my gig. I researched this and decided it was achievable. I could do my gig and get to Adelaide in South Australia the next morning, spend the required 2 weeks in isolation and get out of quarantine on the morning of the wedding. I was cutting it fine but I wanted my cake and to eat it too! The gig and the wedding. 

Then there was an outbreak of the COVID virus in Victoria and all its borders were closed. That meant I couldn't cut across the north-western corner of Victoria  so I would have to drive via Broken Hill, the long way around. I thought I might still be able to do the gig and get to the wedding because South Australia was about to allow New South Wales travellers into their state without having to quarantine. Unfortunately, a Victorian man had brought the COVID virus into our state,  leaving the 2-week isolation period in force. There was now only one option. I had to get to my son's wedding and I would have to cancel my gig. I was very disappointed but there was no other way around it.  

I didn't have much time to organise my trip. I had to leave within five days! I put my thinking cap on. If I was going to be in isolation for 14 days, there was no way I was going to spend it locked in a five-by-five metre hotel room! I needed to stay sane. In that case, I'd need space and I'd have to take all my music gear to play and record - acoustic guitar, electric guitar, harmonicas, cajon, congas, shakers and other hand percussion, computer, microphone, headphones etc. How could I find a suitable place to stay? 

I phoned a friend in Adelaide and within a day she let me know that I could stay in Carrickalinga, about an hour south of Adelaide, on our fellowship's 40 acre property. I would have a self-contained unit where I could do my own cooking and I'd have my own bathroom and use of laundry facilities. What a blessing!   

With my car jam-packed with music gear, personal stuff, some cooking utensils, food, water, wedding presents, some of my son's belongings that he left behind when he moved to Adelaide, and, of course, my coffee machine, I headed off on my southward journey! It took 11 hours of driving to reach Wilcannia, about half way to Adelaide, where I booked into a motel. The local club was still serving Chinese meals so ordered take-away. Back in my motel room, I started eating my meal. They hadn't put the prawns in! Oh well, I had to make do with vegetables and rice. 

I hit the road early next morning and planned to get something to eat and some petrol in Broken Hill, two hours drive away. On arrival there, I bought a coffee and a sandwich, and to save time, I ate and drank as I drove. I tootled out of town and through the countryside and phoned my mum to let her know I was safe and enjoying the drive, using hands-free, and then phoned a friend. As I drove into the border town of Cockburn my petrol light came on.  Oops! I'd forgotten to fill up with petrol. I could see a building with bowsers out the front so I drove in. On closer inspection the bowsers had no hoses and looked quite derelict. Oh no! Actually, I wouldn't call Cockburn a town. It was more like a remote desert outpost. I felt that sinking feeling of dread. I saw a man and asked where I could find the nearest petrol station. He said 50 kilometres back from where I'd just driven, back in Broken Hill. I knew I had about 50 k's in my reserve tank once the petrol light came on so I hoped that I'd make it back to a service station. 

Back in town, I followed the signs and main roads thinking there would be a servo. Wrong! I guess that's why I didn't think of it the first time I was in town, because there were no servos on the those main roads. The feeling of mild panic crept in and I pushed it aside. I stopped and turned off the motor to save what little fuel I might have left, and typed "service stations Broken Hill" into Google on my phone. The nearest was 4 ks away. The most direct route took me up a hill and I worried how much juice the climb was sucking out of my tank, praying I would make the servo before the engine conked out. With immense relief, I pulled up to the bowser and pumped 52 and a half litres of petrol into my car's 54 litre tank! 

Guess I'll be more careful next time!